This for

contest ! I love this character she's cute !! fun to draw her XD
I draw like my old concept
I think I love this style


Paypal commission <open>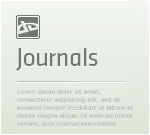 Paypal Commission <OPEN>I DON'T draw
:bulletred: Hentai , Yaoi , R-18

:star: ------------------------ :star:

Chibi

:thumb299066461: :thumb303503822:
:thumb285920299: :thumb301192657:

:bulletpink: $5
( +$2 for additional character )

Half body < with simple BG >

:thumb271335617: :thumb304239652:
:thumb275541218: :thumb306833590:

:bulletpink: $10
( +$5 for additional character )

Full Body < with simple BG >

:thumb279439967: :thumb307899358:
:thumb307522595: :thumb306727106:

:bulletpink: $20
( +$10 for additional character )

Commission Works

How to order
:bulletred: Send me a note about your information and reference
:bulletred: I'll reply and

It looks sorta creepy with the feet chopped off ... you could have eliminated the legs altogether and made the dress be entirety made out of the BG sea.
Reply

Reply

God she looks gorgeous! I totally love the color tones and the whole mood! And that idea <3 Wow, this is so impressive and wonderful! Thank you so much! I feel so honored ;w; <3 I love the dress, the flowers, the fishes the underwater feeling... Just everything!!
Reply

The colours are just so gorgeous and her dress is so cute. Great job!!!

Reply

That is gorgeous. Love the effects and the style. Your art really catches one's eye.
Reply

This is soo good, AMAZING! I LOVE it, just soo pretty, the colors, the details/texture! Just wow, Great job

~Kay
Reply